September 30
10:00 AM – 4:00 PM
Oram's Donuts at Harmonie Laden
Overview
Get your Oram's Donuts at Harmonie Laden Saturday!
We have the famous Oram's Cinnamon Rolls as well as a variety of filled, cake, and raised donuts available every Saturday.
Pre Orders suggested, but not required. We often sell out quickly!
You can pre order by using the online order form available in the event or on our website www.harmonieladen.com You can also send us a message on Facebook or Instagram. You can also stop in, call or email your preorder by Friday 10am to guarantee donuts for Saturday pick up.
Upcoming Dates
Saturday, September 30
Saturday, October 7
Saturday, October 14
Saturday, October 21
Saturday, October 28
Saturday, November 4
Saturday, November 11
Saturday, November 18
Saturday, November 25
Saturday, December 2
Saturday, December 9
Saturday, December 16
Saturday, December 23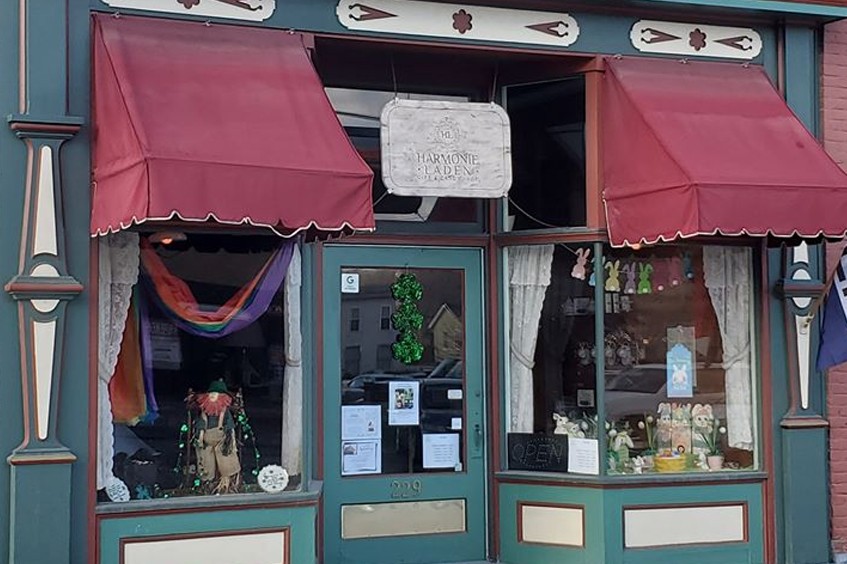 Harmonie Laden229 Mercer St.
Harmony, Pennsylvania 16037

Learn More